The Return of The Upsetter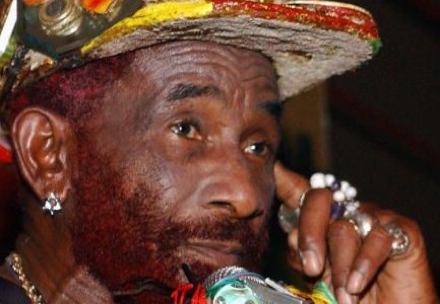 Get ready for another trip into the wacked out mind of the lyrical mastermind that is Lee Perry – THE UPSETTER!
www.theupsettermovie.com

SYNOPSIS
The Upsetter is the first feature-length documentary film about the life and genius of Jamaican musician and visionary Lee Scratch Perry. The film probes into Perry's mysterious youth as well as the notorious events of his peak music production years in Kingston, in which Scratch mentored a young Bob Marley, created the sound of reggae as we know it, pioneered a new genre of music he called dub and invented what was to become "the remix" all while working out of the infamous Black Art Studio. Filmed in Jamaica, London, Tokyo, Switzerland, New York, San Francisco and Los Angeles, The Upsetter documents Perry's influence on all reaches of the globe.
VIEW THE TRAILER HERE: www.theupsettermovie.com/trailer.html
THE UPSETTER
WEDNESDAY, NOVEMBER 12TH
8pm-12am
Located at
THE FINE ARTS THEATRE
8556 Wilshire Blvd, Beverly Hills
Welcome cocktail reception w/ music provided by DJ Hier
Q&A with Special Guest
MUST RSVP TO GAIN ENTRY
Early arrival is suggested as space is limited
Must be 21+ to enter
http://www.scion.com/route/movie3.html